Saturday December 9, 2023
Finances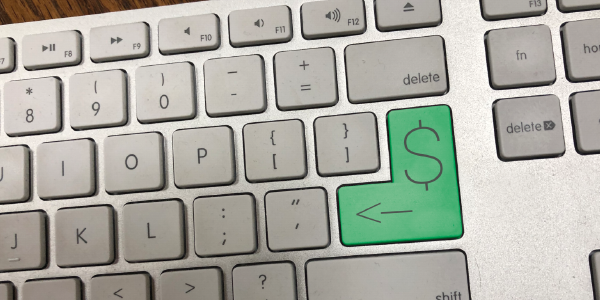 La-Z-Boy Post Earning
La-Z-Boy, Inc. (LZB) announced its second quarter earnings on Wednesday, November 29. The residential furniture retailer beat earnings expectations, causing the company's stock to rise 4% following the report's release.

The company posted quarterly sales of $511.4 million, down 16% from $611.3 million reported during the same quarter last year. This surpassed analysts' expectations of $502 million in sales.

"In spite of a challenging macro environment and the continued soft home furniture industry, La-Z-Boy Incorporated continues to outperform," said La-Z-Boy CEO, Melinda D. Whittington. "Although consumer traffic trends remain a headwind, La-Z-Boy remains well positioned to continue outperforming the industry due to our iconic brand, consumer preferred shopping experience, and long-term approach to investing in our business, enabled by the strength of our balance sheet. We are confident in our ability to grow at a pace double the industry and deliver double-digit operating margins over the long term."

For the quarter, La-Z-Boy reported net income of $27.2 million or $0.63 per adjusted share. This was a decrease from net income of $46.1 million or $1.07 per adjusted share in the same quarter last year.

The Michigan-based furniture manufacturer, known for its recliners, sofas and chairs, experienced a decline in its retail segment as delivered sales for the company-owned Furniture Galleries stores fell 15% to $214 million in the quarter. Wholesale sales decreased 18% to $365 million, attributed to a decline in delivered volume compared to last year. The company expects revenue for the third quarter of fiscal 2024 to be between $515 million to $535 million.

La-Z-Boy, Inc. (LZB) shares ended the week at $35.58, up 13.1% for the week.


Dollar Tree's Earnings Fall Short

Dollar Tree, Inc. (DLTR) reported its third-quarter earnings on Wednesday, November 29. The discount retailer's stock rose over 2% after reporting increased net sales for the quarter.

Net sales reached $7.3 billion during the quarter. This was up 5.4% from $6.9 billion in net sales last year at this time but fell short of analysts' estimates of $7.4 billion.

"Our third-quarter results were within our expectations thanks to continued execution across all aspects of our business transformation," said Dollar Tree CEO, Rick Dreiling. "In a challenging environment, our performance was among the best in retail as we continue to grow traffic, unit, and sales per square foot."

The company posted net income of $212.0 million or $0.97 per adjusted share. This was down from $266.9 million or $1.20 per adjusted share during the same quarter last year.

Dollar Tree opened 197 new stores during the quarter and ended the quarter operating a total of 16,622 stores throughout North America. The company expanded its multi-price Plus products, which are products priced between $3 to $5, to an additional 870 Dollar Tree stores. In addition to the Dollar Tree brand, the company also runs Dollar Tree Canada and Family Dollar stores. Family Dollar Stores generated $3.3 billion in net sales during the third quarter, up from $3.2 billion in the same quarter last year. The company updated its guidance and anticipates net sales to be in the range of $30.5 billion to $30.7 billion for fiscal 2023.

Dollar Tree, Inc. (DLTR) shares ended the week at $126.15, up 7.9% for the week.


Salesforce Posts Quarterly Report

Salesforce, Inc. (CRM) posted its quarterly earnings report for the third quarter on Wednesday, November 29. After reporting increased revenue and earnings that met analysts' expectations, the company's stock jumped more than 8% following the release.

The San Francisco-based company reported revenue of $8.72 billion, up 11% from $7.84 billion in revenue at this time last year. This was in line with analysts' expected revenue for the quarter.

"We had another strong quarter of executing on our profitable growth plan we set in motion last year, delivering $8.7 billion in revenue and again raising our operating margin guidance for this fiscal year," said Salesforce CEO, Marc Benioff. "We are now the third largest enterprise software company by revenue, the number one AI CRM and the number one enterprise apps company. Most importantly, we are bringing CRM, data, AI and trust together in a single, integrated platform, leading our customers into a new era of incredible productivity and growth."

Salesforce posted net income for the third quarter of $1.22 billion or $1.25 per adjusted share. During the same quarter last year, the company reported net income of $210 million or $0.21 per adjusted share.

Salesforce's subscription and support revenue grew 13% year-over-year to $8.14 billion. The company's professional services and other revenues reached $579 million, a decrease of 4% from the year prior. The company returned $1.9 billion to shareholders through share repurchases in the third quarter. For the fourth quarter, Salesforce anticipates an increase in revenue ranging between $9.18 billion to $9.23 billion. For fiscal year 2024, Salesforce anticipates its earnings to grow approximately 11% to reach between $34.75 billion to $34.80 billion.

Salesforce, Inc. (CRM) shares ended the week at $260.00, up 15.4% for the week.

The Dow started the week of 11/27 at 35,376 and closed at 36,246 on 12/1. The S&P 500 started the week at 4,555 and closed at 4,595. The NASDAQ opened the week at 14,239 and closed at 14,305.
Treasury Yields Drop
U.S. Treasury yields were lower following the Thanksgiving holiday week as the latest inflation data indicated consumer spending slowed down in October. Yields varied toward the end of the week as unemployment numbers climbed to the highest levels since 2021.

On Thursday, the Commerce Department announced that the Personal Consumption Expenditure (PCE) index, which measures the cost of goods and services purchased by U.S. households, rose 0.2% in October, down from 0.3% in September. Core PCE, which excludes food and energy, saw an annual increase of 3.5%, which was down from 3.7% in September. The results were in line with economists' estimates.

"For the Fed, fresh signs of softer inflation and consumer demand confirm it is well positioned to remain on hold at the December policy meeting," wrote Senior Economist at EY, Lydia Boussour. "We reiterate our long-standing view that the Fed's tightening cycle is likely complete."

The benchmark 10-year Treasury note yield opened the week of November 27 at 4.47% and traded as low as 4.25% on Thursday. The 30-year Treasury bond opened the week at 4.60% and traded as low as 4.43% on Thursday.

On Thursday, the U.S. Department of Labor reported that initial claims for unemployment increased by 7,000 to 218,000 for the week ending November 25. This came below analysts' expectations of 220,000 claims for the week. Continuing unemployment claims increased by 86,000, totaling 1.93 million, reaching a two-year high.

"The Fed is on hold for now but their pivot to rate cuts is getting closer," said Chief Economist at Comerica Bank, Bill Adams. "Inflation is clearly slowing, and the job market is softening faster than expected."

The 10-year Treasury note yield ended on 12/1 at 4.20%, while the 30-year Treasury note yield closed at 4.39%.
Mortgage Rates Continue to Fall
Freddie Mac released its latest Primary Mortgage Market Survey on Thursday, November 30. The report showed mortgage rates falling for the fifth consecutive week.

This week, the 30-year fixed rate mortgage averaged 7.22%, down from last week's average 7.29%. Last year at this time, the 30-year fixed rate mortgage averaged 6.49%.

The 15-year fixed rate mortgage averaged 6.56% this week, down from 6.67% last week. At this time last year, the 15-year fixed rate mortgage averaged 5.76%.

"Market sentiment has significantly shifted over the last month, leading to a continued decline in mortgage rates," said Freddie Mac's Chief Economist, Sam Khater. "The current trajectory of rates is an encouraging development for potential homebuyers, with purchase application activity recently rising to the same level as mid-September when rates were similar to today's levels. The modest uptick in demand over the last month signals that there will likely be more competition in a market that remains starved for inventory."

Based on published national averages for the week of 11/20, the national savings rate was 0.46%. The one-year CD finished at 1.85%.

Editor's Note: The publicly available financial information is offered as a helpful and informative service to our friends. This article is not an endorsement of any company, product or service.
Published December 1, 2023
Previous Articles
Goodyear Rolls Out Earnings Report
Pfizer Releases Earnings Report